I have cancer and I need help.
Where do I start?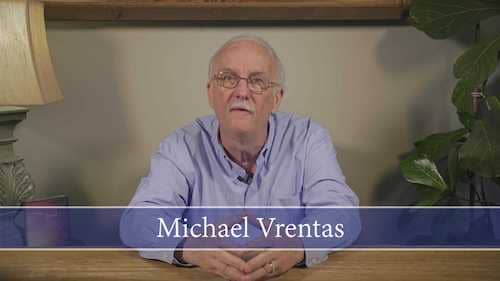 In this short video, Mike Vrentas, the "author" of the Cellect-Budwig protocol, explains his safe and gentle alternative approach to cancer, without the devastating effects of chemotherapy and radiation. The protocol has achieved remarkable results not only in cancer, but also in other chronic and terminal diseases.
Webster Kehr, founder of CancerTutor.com noted:
"The Cellect/Budwig Protocol is one of the Crown Jewels of alternative medicine. It is the strongest and fastest acting alternative cancer treatment, which does not have any restrictions. It does not cause inflammation and swelling. It frequently shrinks tumors and reduces pain in a couple of weeks. It can be used by any cancer patient, or advanced cancer patient, dealing with any type of cancer."
Early- and Late-Stage Cancer Treatment
The Cellect-Budwig Protocol has been designed for any cancer patient, early- or late-stage, but with emphasis on advanced cancer conditions. Unlike other kinds of treatments that may take weeks or months to begin to show results, in many cases Cellect-Budwig has been proven to become effective within days. Even though the emphasis of the protocol focuses on cancer treatment, it has also proven to be effective in many other chronic and terminal health issues.
There is nothing more important than your health, so we always encourage everyone to educate themselves before pursuing an alternative protocol. We offer several video clip previews which give you brief examples of the kind of information contained within the entire video series.
Cellect-Budwig Alternative Protocol Explained
The implementation of the Cellect-Budwig Protocol is thoroughly explained through our Step-by-Step Video Series, which includes real testimonials by those who have successfully implemented the protocol and beat cancer. You will also find a line-by-line index of topics in each of the 25 chapters.
There are several purchasing options for the video course including an on-demand digital version that provides instant access to start watching immediately. If you prefer, we also have a physical DVD set for purchase as part of a bundle with the same great information and chapter format.
We also believe in support and assistance for your implementation of the protocol. If you need personalization with your protocol, have specific questions on the protocol contents, or discover other support needs later, a live Skype consultation with Michael's daughter Tiffany Redel is also available for purchase. She has dedicated countless hours and provided numerous consultations worldwide with those in need of support.
Read some additional testimonials we've collected from clients over the years.