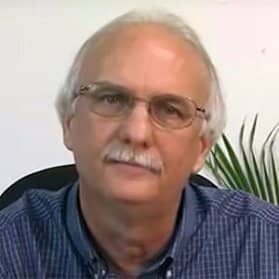 ---
IMPORTANT ANNOUNCEMENT
Passing of Michael Vrentas, August 17th 2021
The developer of the Cellect-Budwig protocol, Mike Vrentas, passed away at home in August from complications due to COVID.
In later years, Mike's mind and heart were driven to research alternative cancer protocols. His wife, Cherie, battled cancer twice using natural treatments since chemo was not an option.
When Mike's corporation "Road to Health, Inc." partnered with cancertutor.com, it became possible to produce the Cellect Budwig video series.
After Mike's passing, Cherie considered the options and wishes to continue distributing the Cellect-Budwig protocol through the DVD and online video segments, so that others may still have the option to pursue an additional method for combating cancer.
The video series "THE CELLECT BUDWIG & MORE" will still be available on a 4-disc DVD set, extending the protocol for global availability. Today, Cherie is still cancer free. Mike never took credit personally, but would say "God healed Cherie. He just used me as His hands".
---
Alternative Cancer Treatment
The Cellect-Budwig Protocol was specifically designed for cancer patients who need to have an alternative cancer treatment, which starts to become effective within days – not weeks or months.
A member of the Independent Cancer Research Foundation, natural cancer treatment pioneer Mike Vrentas developed the successful Cellect-Budwig Protocol.
Early- and Late-Stage Cancers
Mike formulated the Cellect-Budwig Protocol in the wake of first-hand experience, seeing what worked and what did not in both early- and late-stage cancer patients, including his wife Cherie.
Now, he has put together his real-life experiences – including exhaustive research and personal case studies – into a 25-module course designed to be a step-by-step instruction guide for the Cellect-Budwig Protocol.
Seventeen Years of Coaching
During the past 17 years Mike has coached thousands of cancer patients around the world. He has conducted telephone and Skype interviews, as well as email conversations, to help patients using the highly-effective Cellect-Budwig Protocol.