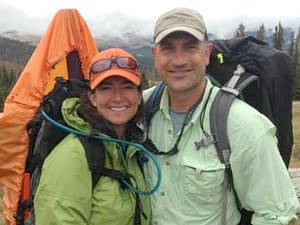 "Diagnosed with Anaplastic Ogliodendroglioma brain tumor in May, 2017. Tumor removed in June, 2017.
Started the Cellect-Budwig Protocol a couple months after. Have had 4 MRI's – all of which have been clean and "no abnormalities present and no signs of recurrence".
To touch on a few points:
The protocol has genuinely helped me to feel better and much "cleaner" overall.
People have commented about how healthy I look.
The essential fats in Budwig provide that 'satiated' feeling that is so important and keeps me from ever wanting any munchies.
Cellect – while I don't 'feel' it, I know is confidently providing my body with so many nutrients that I believe our American diets don't provide.
Coffee enemas are nothing short of miraculous!!! Talk about a PAIN RELIEVER. WOW!!! Never take any pain relievers now and it makes me feel so well balanced and literally cleaned out and much "lighter on my feet", so to speak.
I am very confident in the extra supplements I need and the science and thought behind using them.
The Protocol definitely becomes much easier, the more you do it. I've thought critically and believe I will continue with most of the Protocol's positive and life-energizing benefits, once I've tested as "clear".
Tiffany for your continued compassion and gentleness – I can never ever appropriate express my gratitude. This is the scariest place I've ever been. My younger brother died of a brain tumor 6 years ago and did not have this incredible information. So, I will forever be grateful. Knowing Tiffany is always there to help is beyond priceless!!!!!"