With their permission, we publicly share a few testimonies received from some of the people we've been blessed to work with!
We hope their experiences surrounding the use of the Cellect-Budwig Protocol can give you some encouragement, as you may be going through similar difficulties, situations, and processes. You are not alone.
---
Alfred:

"I've been following the Cellect-Budwig Protocol + supplements since our discussion on June 20th, and I would like to inform you that my CEA has dropped from a high of 79 on June 23 to 20 on Aug 25. Additionally my 9 brain tumors, which were treated with radiation and had been slowly shrinking, have totally disappeared, and my scan of the lung lymph nods show no growth. And I had my last dose of Chemo on June 2nd. This is great progress and I'm very optimistic about my future. Thanks for your guidance."
Dana:

Just wanted to give you a quick update on my sister. She's handicapped with esophageal cancer and was given a prognosis of about 6 weeks and they wanted to insert a feeding tube (that I refused). She's still kicking and doing well. After 3 months on Cellect/Budwig and the plethora of other things I've had her on, her PET scan showed the tumor in fact did shrink.
I'm still passionately researching alternative therapy and healthy foods. I hope to be able to help people as you are doing some day. Let me know if you ever need help or are ready to retire. Ha! Thank you again for all of your help. We are forever grateful.
Dennis and Ardie: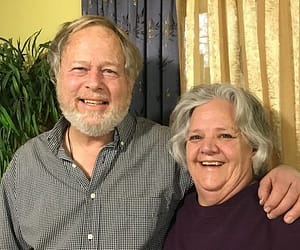 Just a quick note to let you know Dennis's first x-ray since last July came back with absolutely no signs of any cancer. It is not of course a detailed looked like a CAT scan, but if you hold them up together you can clearly see all the swelling, masses etc in the early one and absolutely nothing on the one from 2 days ago.
So we have made some good progress We have it down and now we have to beat it TO DEATH!! And that we shall. He will have another liver ultrasound in a couple of weeks and a new urine test later this month which will tell us more. In the mean time we will just keep doin" what we are doin'.
We are ecstatic of course (we never expected that) maybe a little shrinkage or less fluids, but not absolutely no signs. Even the radiologists description said there was no appearance of anything.
Thanks for all your prayers and good wishes…now with God's grace we continue the fight !
Keep praying….Ardie
Maybe a few prayers of thanks are in order now!
Eddie and Dawn:

"My Cancer journey began: March 1st 2012, when I had my first violent seizure while at work, I was rushed to E.R. They found a mass on my C.T. scan but wasn't 100% sure if it was a tumor or if I may have had a stroke, so they decided (Praise God) that it would be best if they sent me to another Hospital "name removed" because of their experience with brain tumors/ Cancer. The M.R.I. scan that was taken in E.R. confirmed that there was a mass that they thought needed to have a biopsy to determine for sure what it was.
I had a biopsy March 5th 2012 and it was determined to be a stage (3) brain tumor. (Antineoplastic Astrocytoma – Right front lobe); (Life expectance without treatment – months, & with treatment 2 – 5yrs.). I started having seizures from that point on, after the biopsy, it was determined after the biopsy that I needed to have surgery to remove the tumor; this was first attempted on March 21st 2012, it couldn't be done because the tumor was too interwoven into my brain, so the surgeon decided it wasn't worth the chance of trying to get it out so He decided to close me back up & see if Chemo & Radiation would help make it more defined & able to be removed.
Because Doctors know everything that is best for us, we trusted their suggestion to have 6 weeks of Chemo pills & pin point Radiation. After that was completed, I had another M.R.I. to compare to the first one; both the Radiologist & my Oncologist were pleased because the tumor had not grown, it also had not shrunk, which is what we were all expecting to happen. Their next suggestion was maintenance Chemo, which was a dose that was 3 times stronger than what I had been taken; at this point we had some serious praying & decisions to make.
I decided that considering the way the first Chemo made me feel, that a heavier dose would be unbearable; but if we don't do what the doctors said, what were we going to do?
Luckily, my wonderful wife was good at researching on – line for alternative Cancer healing processes; were she discovered alternative natural healing protocols like Max Gerson (juicing, coffee enemas & other natural protocols) in Mexico & Dr. Lorraine Day (also juicing & vegan diet) in California; these were both too far away & too expensive, & what "no eating meat or no sugar is she crazy"?
We decided to take a little info from both & give it a try, we started this August 15th 2012; I didn't think I would ever be able to do the Vegan diet however, it wasn't as hard as I imagined it to be. I had several victories, (such as the tumor getting defined enough to try to be removed for the 2nd time) & some setbacks the rest of the year of 2012 & the beginning of 2013, including a total of 5 brain surgeries (2 of which caused by Chemo & Radiation) & my Cancer being upgraded from stage 3 to stage 4 after the tumor was removed; at that point I was told that if I didn't get on some strong Chemo & fast, I may not make it another month.
We knew we were not going back on Chemo however this got us back to what are we going to do now, of course it meant even more intense prayer & research; My wife (Dawn) found Cancer tudor.com on – line, we read & listen to the info provided & one of the videos ended with a way of talking with a counselor, so we contacted Mike V. & we Skyped April 2013 & he provided us the information through each protocol step by step including Cellect/ Budwig.
We took the information provided and followed to the letter & prayed for God's favor & mercy the rest of the year 2013, 3 months after starting the protocol. I started noticing more energy & less pain, then 4 months after, the tumor was GONE except for a small web like spot on my MRI scan, most likely scar tissue, my Oncologist said he didn't even consider it a tumor any more. (Dr. "name removed" my Oncologist said "He was very surprised to see me, because most people with stage 4 brain Cancer, he doesn't get a chance to see them again :). Then 7 months after: Nov. 14th. 2013 – God intervened NO MORE TUMOR showing on my M.R.I. scan !!!!!!!!!!!!!!!!!! (Life expectance: Eternity).
As of March 7th 2016 M.R.I. – everything is still clean & clear, No Cancer!!!!!!
I plan to continue on with the plan for at least 5 yrs., or until I'm completely healed (strengthing & rebuilding my left side)."
Eric:

"I wanted to express my sincere gratitude for saving my life. I was working one day and lost my peripheral vision on my left side. Shortly after I was in the emergency room. An MRI revealed I had a brain tumor. I had surgery to removed the lesion and then my cancer journey began. I was told it was an astrocytoma and a rare one since only 59 patients had a similar characteristic. Needless to say, those 59 patients did not survive for long. When I was told that they don't keep a record of patients who do not follow standard protocol of Chemo and Radiation, I realized the standard protocol did not offer any hope. In fact, most likely led to these patients early demise.
My sister took charge of my health treatments. She utilized the information from your website and established dietary and exercise protocols that changed my life. 2 months after brain surgery, I was lifting weights, riding my motorcycle and healthier than ever. My ph is Alkaline and my blood test are normal. I know I'm cured!!!. I also know if I had did the standard cancer protocol I would not be so joyful of my health.Thank you for not only your information of truth but the encouragement. Please keep up the good work and God Bless you all."
Floris:

"Five years ago my son (26 years old) developed a brain tumor and I immediately started reading (mostly on the internet) about brain cancer and the road ahead. I soon discovered the (chemical) medical world could only offer him (according to oncologists) a 2.8% chance for recovery. While his chance for spontaneous remission was 11%. To me that meant that they would only diminish his chances for remission. And that did not sit well with me. As a result I got into the possibilities offered by other (alternative) modi of medicine.
After being confused to the extreme by conflicting theories and protocols I eventually got to Cancer Tutor and found some real guidance there. It also informed me about your work and I ordered your CD set – which I found extremely informative.
Armed with this knowledge and helped by the guidance of the God in whom I believe we started my son on a mixture of different protocols – including Bud wig + supplements (spaced in a way as to cause minimum possible interference between them). The main problem was that we live in South Africa which prevented us for getting everything we needed and made it was extremely expensive.
However, during the three months we did this, his fits increased daily and he decided to have brain surgery. During the surgery they were only able to remove 40% of the tumor. After analysis of the tumor the doctor informed us that he had GBM… and only 6 months to live.
My son decided to have both chemotherapy and radiation. Against the doctors orders we (however) kept up our "protocol" during all this time. The net result was that he did not have a single negative symptom from either the chemo or the radiation. And we saw him steadily improve.
When he went back for his first MRI their was no sign of any cancer. Even the 60% they left behind was gone. Today (5 years later) he is still alive and well and fully functioning. After his last MRI the neurologist told him that their was no sign that he ever had cancer. His brain has fully healed.
And my point: I have experienced the difference that alternative therapies can make in the life of my son!"
Gary:

"My wife's breast tumor was the size of an almond near the surface just under the skin. We could feel it easily three weeks ago. Now we have a hard time finding it. While we are excited we are still cautious, and will remain so. Here is what we are doing, which is not perfect, but will continue to study and learn. We will perfect it all after working with you on the Skype call.
1 – We LOVE the Budwig cottage cheese and flax oil! My wife can eat the 8/16 tablespoons ratio a day with no problem. I eat it too. Have been doing this much for only two weeks. We follow the directions on Cancer Tutor exactly to make it. No problem keeping it down is as good as ice cream!
2 – We have been juicing for a month. She drinks a half gallon a day of carrot, apple, beet mix, I do too when I have enough time to make a gallon of it.
3 – She is taking iodine each day for about 14 days now.
4 – She is taking selenium drops daily, also taking liver pills.
5 – She took baking soda twice a day for 30 days then stopped as she did not want to over-do it.
6 – We eat no meat, dairy, etc. No animal product foods. Few cooked foods, only steamed veggies.
7 – We are doing the coffee enemas. Was not easy at first, but now getting it down.
8 – She did a 5-day colon cleanse with a milk thistle formula.
9 – She feels great, and still works driving that 18-wheeler on the construction job for 12 hours a day, driving some 400 miles a day and hauling several loads.
10 – Had the PET scan but still do not have complete results, but so far it appears the cancer has not spread to other parts of her body. Her Docs are having a fit because she is refusing surgery, chemo, and radiation, and all drugs. However, we are still not sure about the surgery, she may, or may not do it. Still trying to decide, but that is ALL she wants to do, if anything.
11 – Want very much to get the Rife Machine. What a fascinating story on Royal Rife.
12 – Have not started the Cellect as I want to make sure we do that right too. Will continue to read and listen to Cds to prepare for that when we talk on Skype.
Looking forward to the information and getting all of this perfected. Spending a lot of time reading in Cancer Tudor, so much to read and learn, but all good. Lots of wonderful work there which must have taken years to do it all."
Henry:

"My wife was diagnosed with follicular lymphoma in October 2011. In March 2012, it was transformed into diffused large b-cell lymphoma (DLBCL). She went through 6 cycles of chemo called R-chop within 3 months and achieved remission.
At end of 2012, her DLBCL come back. She went through 3 cycles chemo called ICE followed by auto-stem cell transplant in March 2013. She achieved remission.
In August 2013, her DLBCL come back confirmed by CT. I consulted you about Cellect/Budwig therapy and started therapy in September 2013.
So far she is doing very well and her doctor could not figure out why she is fine until now. We did not tell him what we are doing, as our previous experience show doctors are not happy with patients seeking alternative therapies;but he said she is strangest patient he seen. My wife did not perform any CT check since Aug 2013 due to radioactive concern, but she did blood check every few months. The result is all good, so we almost forget it now.
The result is amazing. I think cottage cheese/flaxseed oil, Cellect powder and b17 tablets, etc are key stuff and it's easy to follow.
That is the testimonial for us. Thanks once again for your research on chronic disease. Result is amazing."
Laurie:

"In September 2011, at the age of 62, I was diagnosed with multiple myeloma. It was a total surprise as I had no idea I had cancer or was even sick at all. I immediately was hospitalized and treated with traditional chemotherapy and radiation therapy. Six months later I had a stem cell transplant at Emory University and after recovery I was in remission.
I continued under the care of an oncologist and eventually the myeloma returned and I returned to chemotherapy treatment. This seemed like a continuous cycle I would be on. My wife Karen learned of naturopathic treatments and began to study them intensely. I later joined her in learning about alternative methods to treating cancer, ones that were not so destructive to the rest of the body. It became apparent to us that if I stayed on traditional chemotherapy that I would eventually succumb to the side effects of the treatment.
Through a website called The Cancer Tutor (and other sources) we learned of natural protocols developed by Dr. Budwig as well as Dr. Gerson and a learned about a powdered body building product called Cellect. These protocols consisted of a diet of primarily fresh vegetable juices and a mixture made of cottage cheese and flax seed oil which enhanced the natural immune system and also destroyed cancer cells without the side effects of chemotherapy. To implement the natural therapies we had a video consult with Tiffany Redel from Road to Health. Tiffany was very helpful in explaining how to implement the protocols which supplemented the reading we had done. She also explained what foods to avoid. She has also been available for follow up questions when we needed some clarification or reassurance.
While on these protocols I have also been on an antibody cancer treatment (which is not traditional chemotherapy). It is a treatment which uses an antibody that targets specifically multiple myeloma cells without destroying any other cells. It is similar to the treatment that former President Jimmy Carter successfully underwent for his brain cancer.
With this combination of natural food protocols, Cellect and the antibody treatment I have seen a dramatic reduction in my cancer marker (a blood test result which measures a protein like cell which is an indicator of multiple myeloma activity). Normal amounts of this marker in healthy people are from 0-20. I have seen my count reduced from over 4400 to about 300 over a period of months.
It is not all easy. Multiple myeloma leaves one's bones brittle. In June of last year I had a spontaneous fracture of my upper right humerus bone. It took about 6 months to heal. Then in December I learned that I had several brittle vertebra in my neck which were compromising my spinal column. At the end of January 2017 I had two neck fusion surgeries to stabilize my spinal column. I have recently seen my surgeon (who is an oncological neurosurgeon, one of only 11 in the country) and he is here in Atlanta at Emory University. He said my surgery is one of the most successful he has done, even though it was very serious, and my recovery is ahead of schedule and somewhat miraculous. On April 3, 2017 I am returning to work full time and I am pleasantly surprised at the flexibility and mobility of my neck.
I am very thankful to my wife for taking the initiative to learn about natural therapies. I believe they have greatly contributed to my fight against cancer and I will continue to use them in the future as they have no harmful side effects. I am also grateful to the practitioners who have developed the natural healing methods even in the face of institutional opposition. Tiffany Redel and Road to Health have been a great source of information and an available resource to continue to refine our course of natural treatment of cancer."
Lisa:

Note: This was a part of an email conversation between friends. Lisa tells a friend about Mike and Cancer Tutor.
"Sorry to hear about your brother in laws diagnosis. I was diagnosed with gall bladder cancer last December. It was completely unexpected. I went in for routine gall bladder surgery. My surgeon saw nothing suspicious during surgery and everything went well. As you probably know, they always send your gall bladder out for testing. When it came back from pathology they said my gall bladder was completely full of cancer, to the point of mush.
The concern was that it had spread to my liver and surrounding lymph nodes. I was scheduled for surgery to remove part of my liver and lymph nodes. After a LOT of research, I came across cancer tutor, and then hooked up with Mike & the rest is history. Within a few months my cancer was gone. Up to this point I have remained cancer free. I still follow the protocol on a scaled back version. Enzymes, Budwig 1-2x daily, Cellect once daily and juice a few times daily! I feel great! So much better than I had for years.
I credit Mike & cancer tutor with saving my life. When I was diagnosed they gave me 3 months-2 years to live. Reading about it online was very scary and NOT the least bit encouraging. I'm sure you have been reading as well. Don't feel discouraged. Given the right nutrition our bodies know what to do! There is always hope until someone has taken their last breath. Mike is right. The Lord decides who lives and dies. But I will tell you this. Even if your brother-in-law doesn't make it, if he follows the protocol, his quality of life will be GREATLY improved.
DO EVERYTHING THAT YOU CAN AFFORD! Listen to the Cd's as quickly as possible, then DO THE CONSULT! I made the mistake of putting it off, waiting on this and that. When I finally talked to Mike I found there were a LOT of gaps in what I was doing! Follow the information and Don't waste time! I had a woman come all the way from California to Indiana for me to help support her while she was doing the protocol. She had advanced cancer & had done a few rounds of chemo & radiation. She was terminal. She & family really drug their feet. Took a few weeks to get them to listen to the cd's and a few more until they finally called Mike.
While I kept saying "cancer diet, fruits and vegetables" they were buying organic pancake mix! So – follow the protocol to the letter! Time is of the essence. The protocol is time intensive. By the time you make Cellect 4x a day, and Budwig 3-4x a day and juice several times a day, you can imagine – most of your time is spent in the kitchen! It takes a strong support system to get through this! Webster, the "webmaster" of cancertutor.com says, "The protocol is only as good as the diet!" I believe that to be true. Do everything possible to stick with it! There is no burger or pizza worth risking your life for! It can be easy to get into the mentality of " eating what you like because you may die anyway! " I would STRONGLY encourage you to read "the China Study" as well.
I will be praying for your brother in law, as well as the family. I understand what a scary time this is. There are moments of panic, moments of hope. Highs & lows. Don't ride those! Try to keep an even keel. STRESS KILLS! Try laugh therapy! It's a proven fact laughing boosts our immune system! I think you will find Mike is terrific in that area, as well. Some days my only laughs came from him! I still can't think about the word "enema" without cracking up! And believe me, I do NOT find that to be a funny subject!! You will like Mike a lot."
Sandra:

"Hello Mike. Hope all is well. Nearly 1 year since I met you. My lung tumor looks like "stars" because it's breaking up. Still on maintenance dose Cellect-Budwig to keep lungs clear and keep colon cancer from taking hold."
Scotti: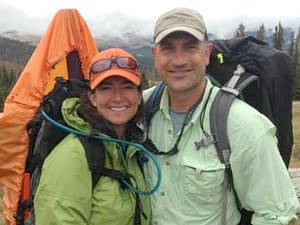 "Diagnosed with Anaplastic Ogliodendroglioma brain tumor in May, 2017. Tumor removed in June, 2017.
Started the Cellect-Budwig Protocol a couple months after. Have had 4 MRI's – all of which have been clean and "no abnormalities present and no signs of recurrence".
To touch on a few points:
The protocol has genuinely helped me to feel better and much "cleaner" overall.
People have commented about how healthy I look.
The essential fats in Budwig provide that 'satiated' feeling that is so important and keeps me from ever wanting any munchies.
Cellect – while I don't 'feel' it, I know is confidently providing my body with so many nutrients that I believe our American diets don't provide.
Coffee enemas are nothing short of miraculous!!! Talk about a PAIN RELIEVER. WOW!!! Never take any pain relievers now and it makes me feel so well balanced and literally cleaned out and much "lighter on my feet", so to speak.
I am very confident in the extra supplements I need and the science and thought behind using them.
The Protocol definitely becomes much easier, the more you do it. I've thought critically and believe I will continue with most of the Protocol's positive and life-energizing benefits, once I've tested as "clear".
Tiffany for your continued compassion and gentleness – I can never ever appropriate express my gratitude. This is the scariest place I've ever been. My younger brother died of a brain tumor 6 years ago and did not have this incredible information. So, I will forever be grateful. Knowing Tiffany is always there to help is beyond priceless!!!!!"
Yelena:

"My mom is treating lymphoma since September, including enzyme therapy using the PEP enzymes along with the pancreatin enzymes you discussed in your information. She went for Pet Cat scan at the end of February and it showed great improvement. Also her Navarro test went from 53 to 52.5. The metastases from liver are gone and the lymph nodes got much smaller."
---